NEW HAND-DRAWN COLLECTION !!!
COLLECTION SHIPS & BOATS
No need to fight what is better – a monohull or catamaran, sailboat or motorboat, rowing dinghy or luxurious superyacht, submarine or tanker, Kon-Tiki or Santa Maria. Let's not argue about passenger liner Titanic, battleship Potemkin, H.M.S. Bounty, or warship Vasa! Choose yours from our hand-drawn Ships & Boats collection. Whatever floats your boat!

(This collection is powered by Dad)
VIEW COLLECTION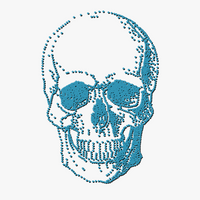 COLLECTION JOLLY ROGER
"Raise the Jolly Roger mate!" Sailors mostly associate a symbol of Skull and Crossbones with the Jolly Roger, the flag which pirates of 18th century would fly to identify their ships. However, this macabre motif seems to be one of the most multifaceted of all symbols when it comes to its history. Do you want to know why? Simply read the article on the blog, and choose your favorite design from our collection.
view collection
COLLECTION FJAKA
Do you find yourself daydreaming sometimes? We do. About travels to rough shores of the Ocean coast full of rocks and shells, lighthouses with spiral stairs, ferries to islands, and long bridges to peninsulas. Walks on endless sandy beaches and dunes, fishing nets and oyster farms, breaking waves, and picking crabs and mules in our rubber boots during the low tide. Nights on the anchor in beautiful lagoons. And the smell of salty water on the skin after swimming naked under the starry night sky. This is our Fjaka state of mind.
View Collection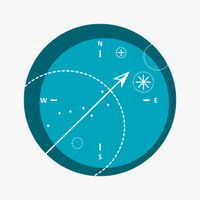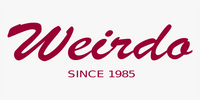 COLLECTION NICKNAMES
These are all sweet diminutives we call each other. It's our kind of romantic. Weird? Well… We don't give a shit what others think, and what norms in society are. We believe that being true to ourselves is the only rational cliché.
View Collection
COLLECTION ORIGAMI BOAT
- The only ring I will accept is a "Diamond Ring" written on the side of the sailing boat. Or at least a dinghy.
- Will origami boat do, my Weirdo?
View Collection
COLLECTION PIRATE LOVE TALES
For couples or simply good friends who share a thing for pirates, these t-shirts, sweatshirts, pillows, and mugs are simply perfect. They are not just another "His and Her matching couples funny romantic goodies" – these are never seen before, one of a kind products born from the love to the ocean and all things sailing! They also make a great wedding gift for new couples or a fun way to celebrate your honeymoon anniversary.

If you wish to know more about these pirates, read our blog.
VIEW COLLECTION